Het SOTI ONE Platform maakt de mobiele en IoT-bedrijfsvoering eenvoudiger, slimmer en betrouwbaarder.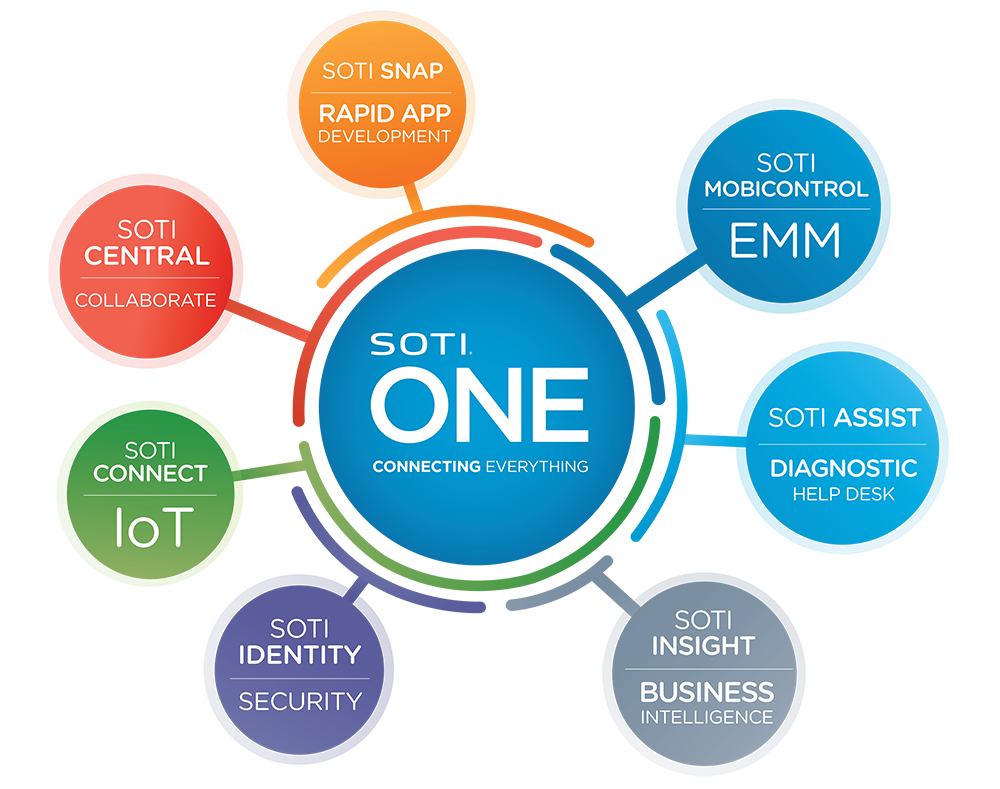 SOTI ONE Platform – Alles verbinden
Uw bedrijfskritische mobiele activiteiten zijn nog nooit zo omvangrijk of belangrijk geweest. Met meer apparaten, besturingssystemen (OS) en externe medewerkers moet alles snel, veilig en betrouwbaar zijn.
Het SOTI ONE Platform is de geïntegreerde oplossing waarop internationale bedrijven vertrouwen om kosten, complexiteit en uitvaltijd van mobiele activiteiten te verminderen.
Van het ontwikkelen en implementeren van apps tot Enterprise Mobility Management (EMM): op afstand problemen met apparaten oplossen tot het bieden van inzicht in prestaties van apparaten, beheren van Internet of Things (IoT)-oplossingen en beveiligen van gevoelige gegevens, het SOTI ONE Platform vereenvoudigt het allemaal.
Unleash Your Inner Developer
SOTI Snap is een oplossing voor de ontwikkeling van mobiele apps op meerdere platforms, bestemd voor bedrijven. Daarmee kunnen organisaties snel en kostenefficiënt de mobiele apps bouwen die ze nodig hebben, zonder dat ze daarvoor gespecialiseerde middelen nodig hebben.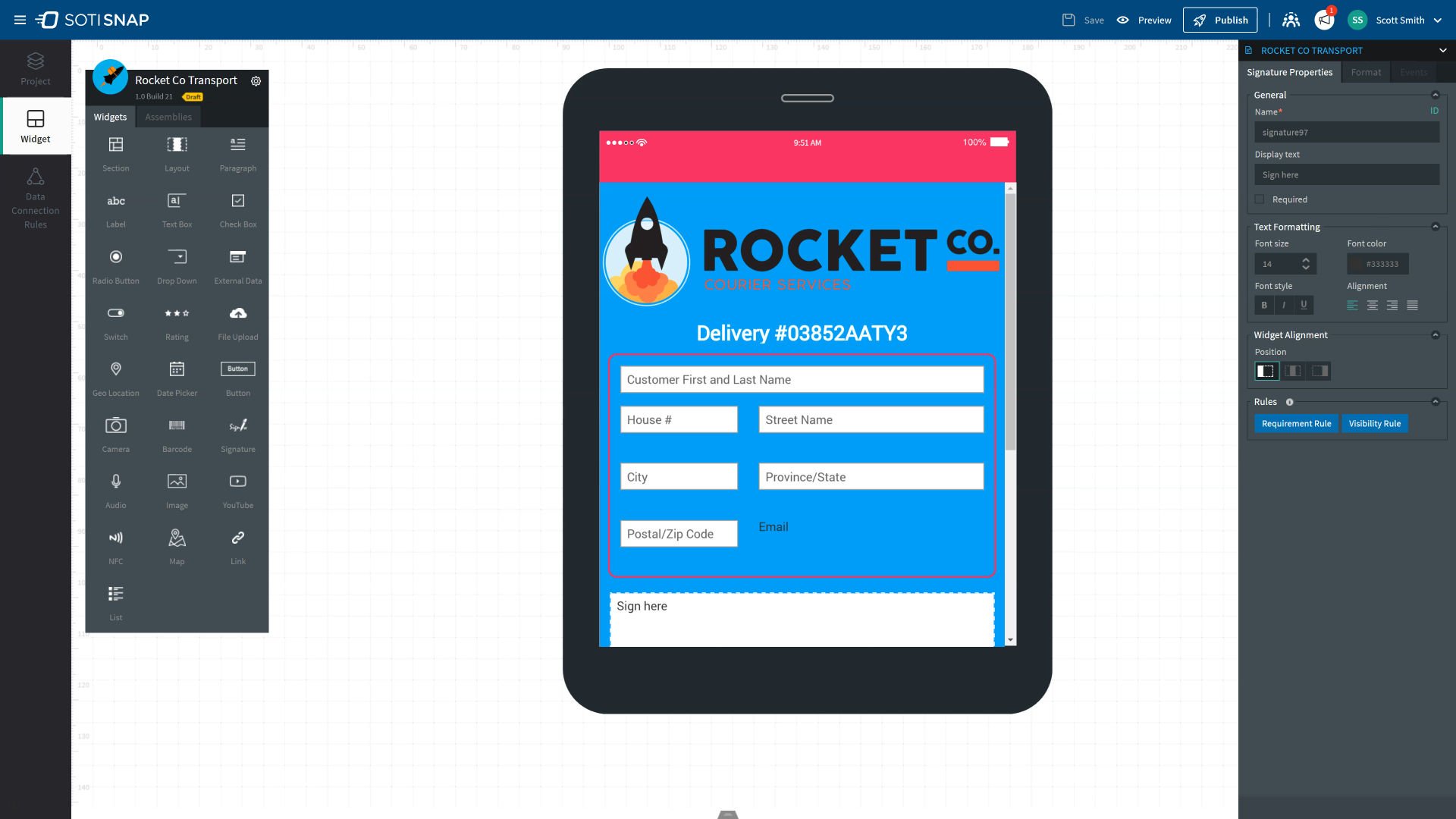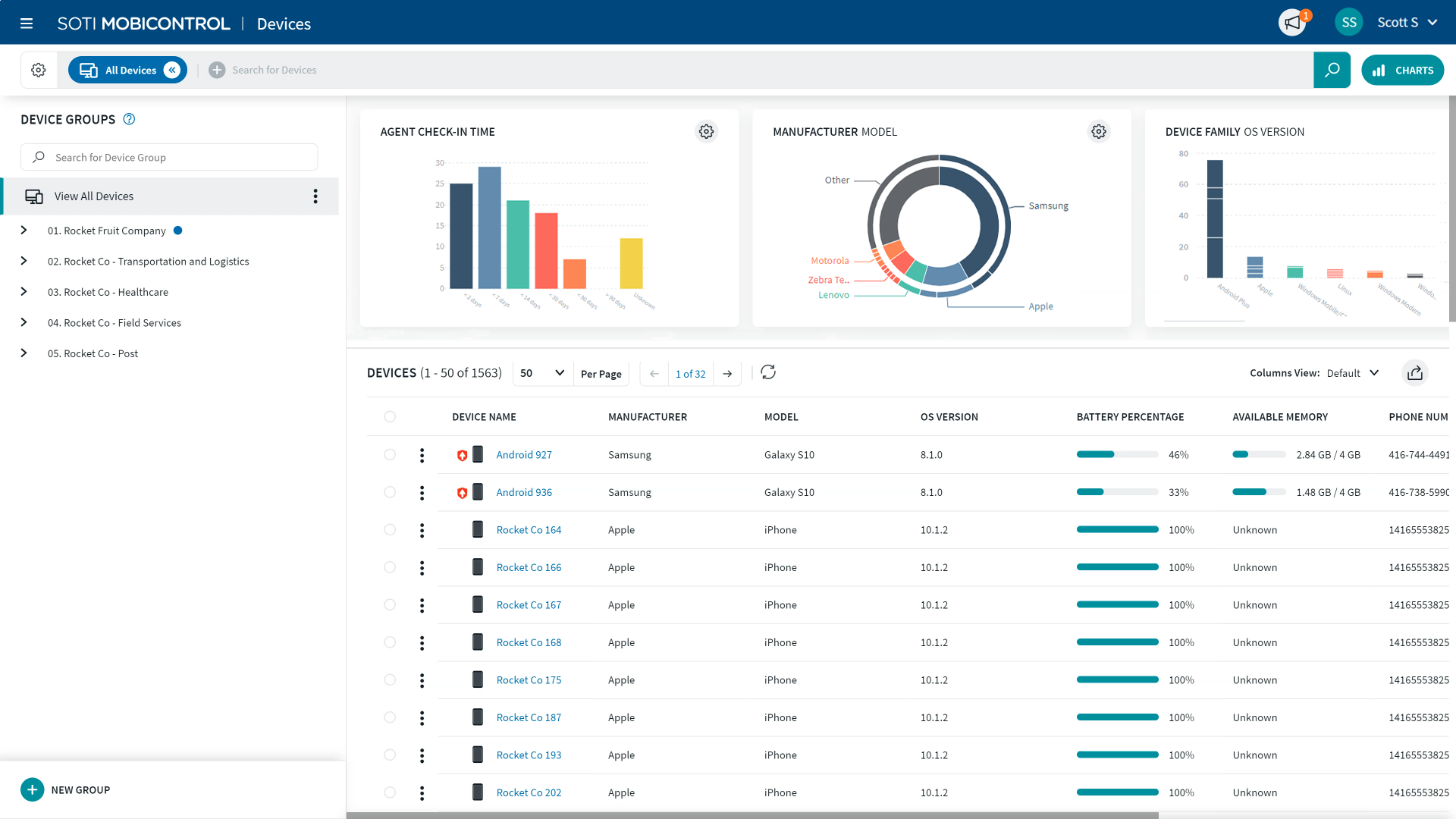 Proven Mobility Management
SOTI MobiControl maakt Enterprise Mobility Management (EMM) eenvoudiger dan ooit tevoren. Het stelt bedrijven in staat elk apparaat of eindpunt met elke vormfactor en elk besturingssysteem veilig te beheren gedurende hun hele levenscyclus; van installatie tot aan buitenbedrijfstelling.
Mobile-First Diagnostic Help Desk
SOTI Assist is de eerste diagnostische helpdeskoplossing in de branche die doelgericht is gebouwd voor het eerste mobiele tijdperk. Met de bekroonde remote control kunnen technici overal en altijd snel problemen met mobiele apparaten en apps analyseren, troubleshooten en oplossen.
Het SOTI ONE Platform – Integratiedemo
Het SOTI ONE Platform helpt organisaties hun verouderde processen te transformeren, de volledige levenscyclus van hun mobiele en IoT-apparaten te beheren, problemen met apparaten in realtime te diagnosticeren en troubleshooten en problemen in enkele minuten op te lossen.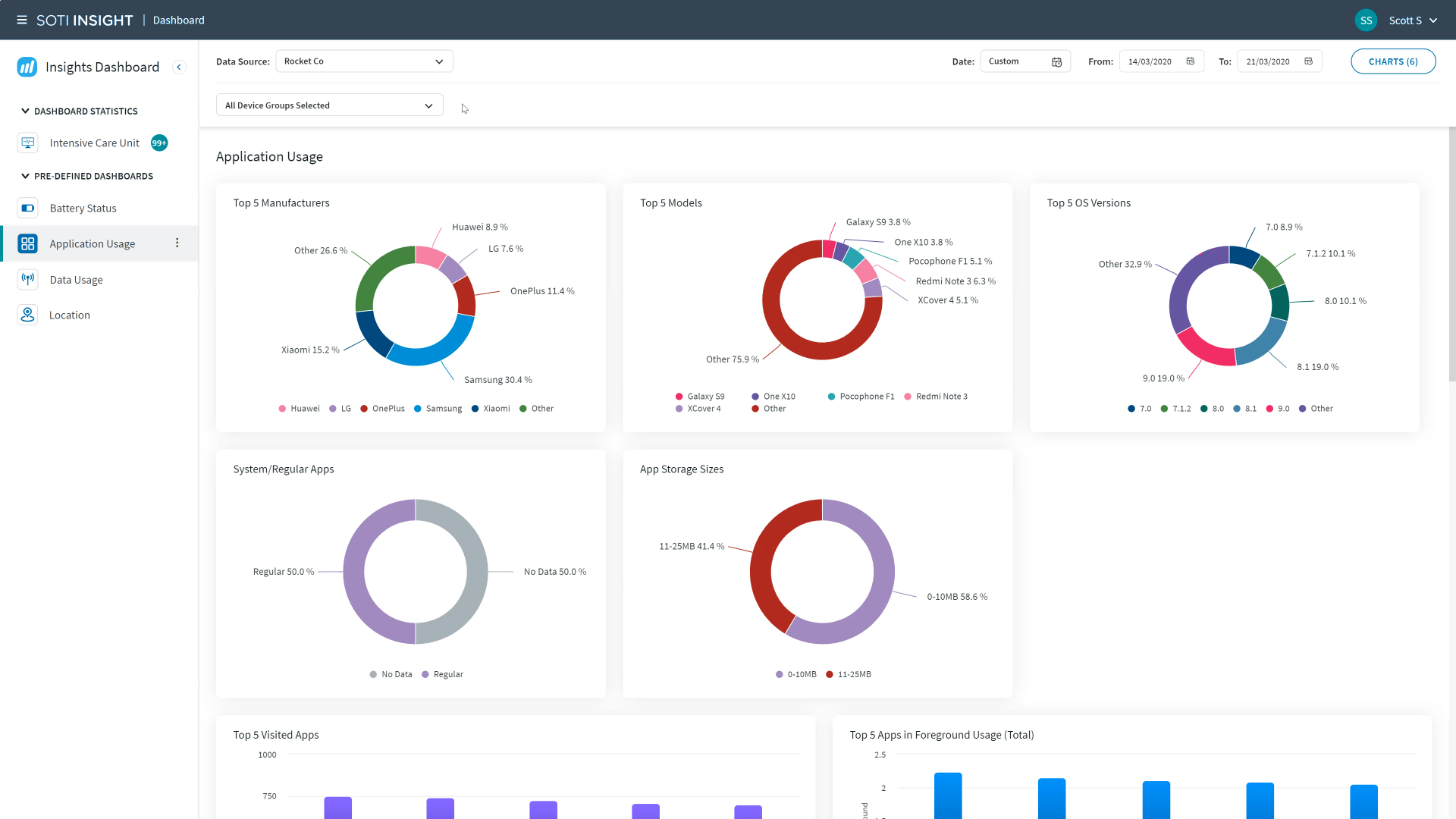 Bring Your Mobile Operations Into Focus
SOTI Insight is een business intelligence oplossing die out-of-the-box analyses levert voor app-, data-, netwerk- en locatiegebruik. SOTI Insight maakt het voor organisaties eenvoudig om bruikbare inzichten te verzamelen over de factoren die van invloed zijn op de prestaties van hun mobiele apparaten.
Take Control of Your IoT
SOTI Connect is een IoT-oplossing die zorgt voor een volledig levenscyclusbeheer van IoT-apparaten binnen een organisatie. Dankzij de zeer flexibele, datagestuurde architectuur kunnen apparaten snel worden ondersteund en beheerd, waardoor de implementatietijd voor IoT-initiatieven wordt verkort.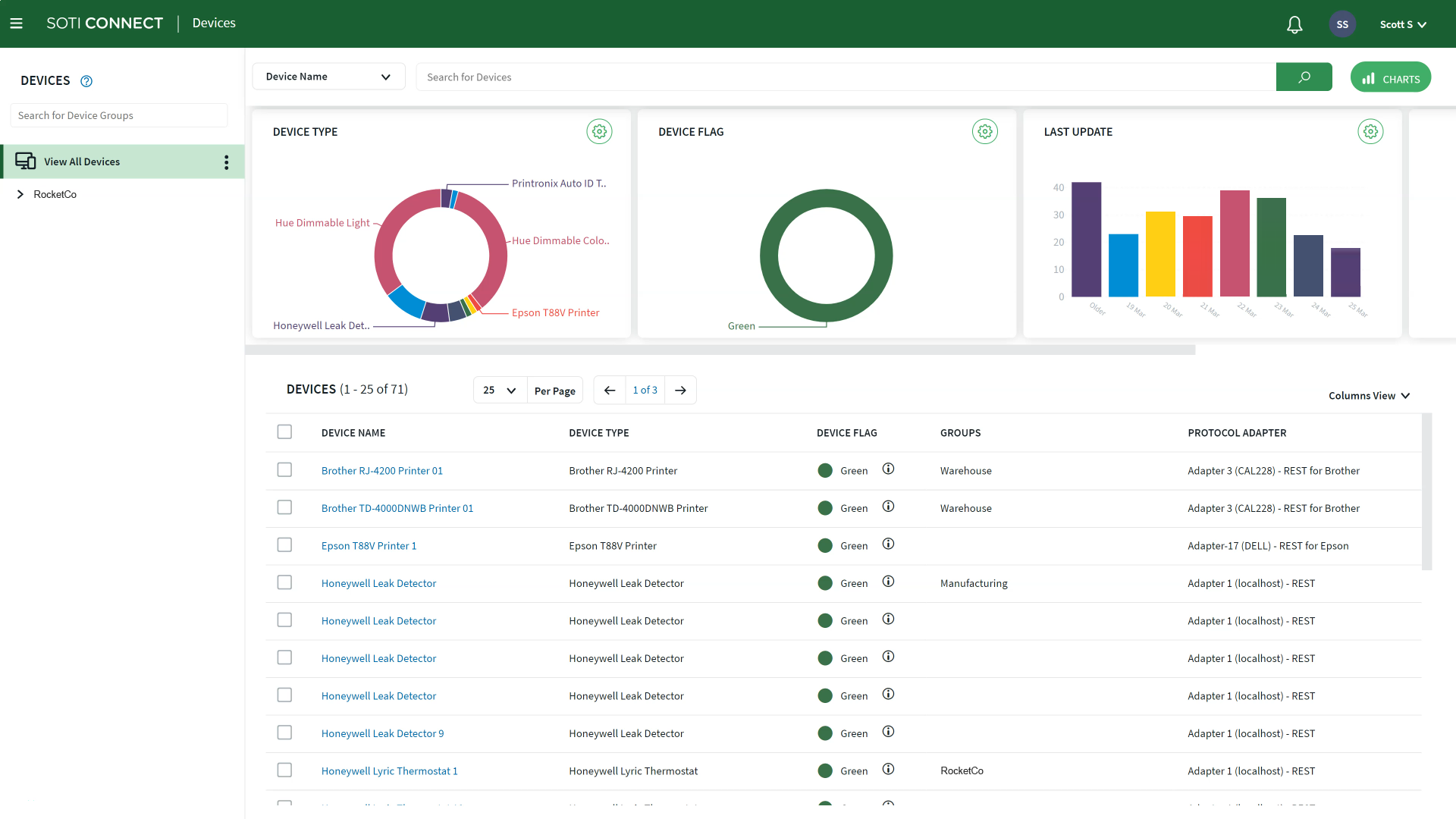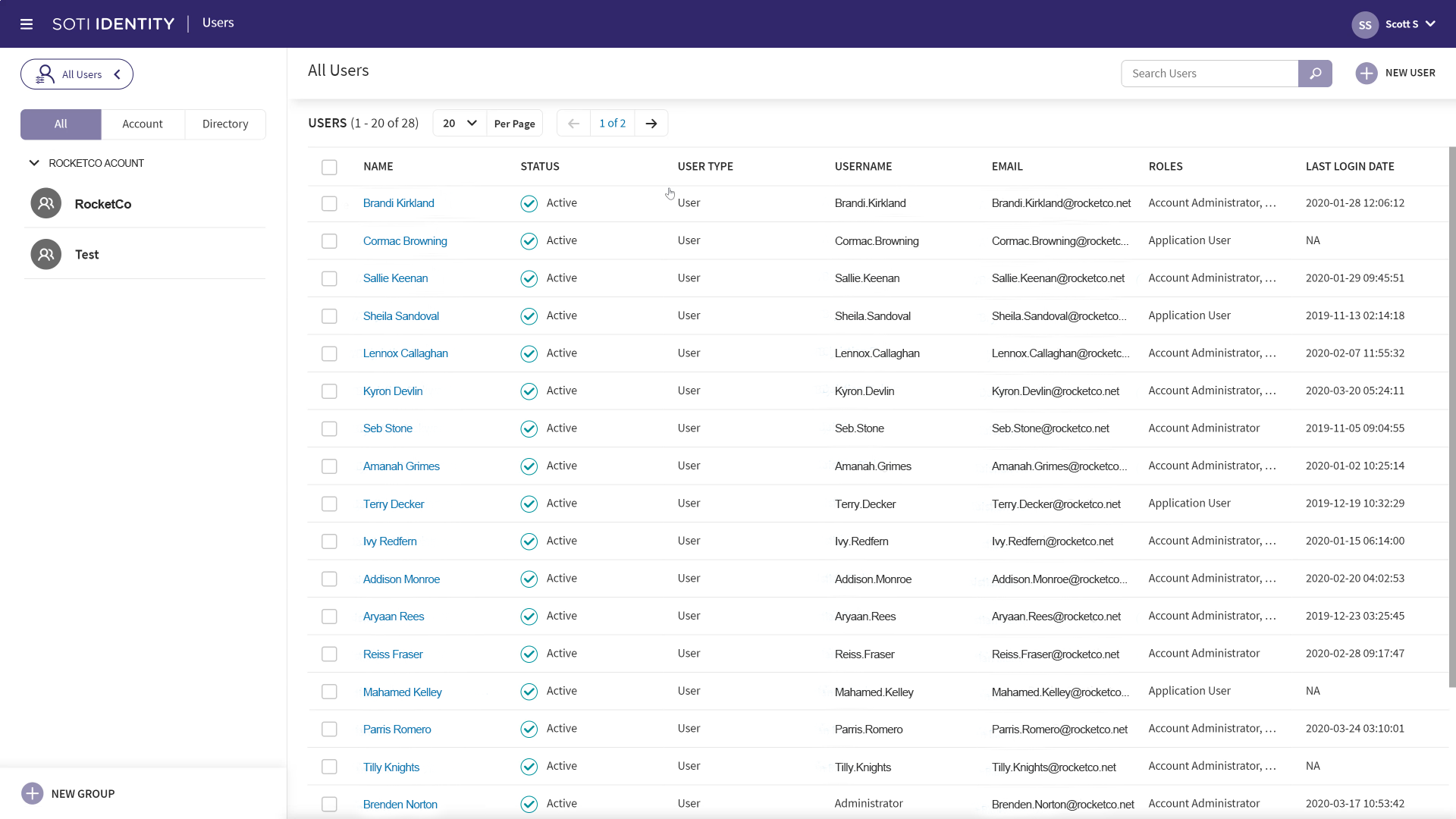 Secure Access to the SOTI ONE Platform
SOTI Identity maakt eenvoudige en veilige toegang tot de SOTI ONE Platform-suite van oplossingen mogelijk. Het biedt gecentraliseerde gebruikersauthenticatie, single sign-on (SSO) en rolmanagement, waardoor organisaties naadloze, geïntegreerde mobiliteitsbeheer-workflows kunnen creëren.
Collaboration At Your Fingertips
SOTI Central is een online gemeenschap voor SOTI partners en klanten, waarmee klanten gemakkelijk contact kunnen maken, communiceren en samenwerken met productexperts en andere aanbieders van oplossingen zodat ze hun mobiele en IoT-apparaten en -apps maximaal kunnen benutten.